Ecommerce business
Have you ever considered running an Ecommerce business?
Consumers can now purchase almost anything online whenever they like. With the growing demand for online purchasing, more and more businesses are making the move online. It was only a decade ago that most retailers snubbed internet shopping as a short term faze and shoppers can only walk into a store and purchase a product or service.
What is Ecommerce?
Ecommerce, or electronic commerce, is simply the buying and selling of products and services online, often via a website.
What are the benefits of Ecommerce for your small businesses?
Ecommerce provides a large range of benefits for businesses that are otherwise unavailable in a standard bricks and mortar store, some of these are:
Ability to expand into new markets – selling online provides your business with the opportunity to expand your market, even expanding globally.
Reducing expenses – selling online is a great way to keep your costs down, as there is no physical store to rent or increased number of staff to pay.
Providing convenience to your customers while increasing sales – your business is open 24 hours a day 7 days a week, providing consumers with the ability to buy a product or service whenever it suits them from the comfort of their home. This can increase the number of orders you could potentially receive rather than if you were just a 9-5 physical store.
Increasing customer engagement – selling online allows you to keep an eye on your customers buying habits and interests. This provides a chance for you to tailor your products or services to suit your customer requirements, improving your relationship with them and likely increasing sales.
How does the online shopping process work?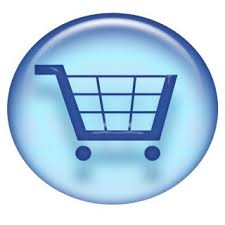 Online customer transactions follow a process that is very much like shopping at a  physical store:
Enter an online store.
Browse through the products or services on offer.
Select the items that you want to purchase.
Place these items in a (virtual) shopping cart.
Proceed to the 'checkout'.
Arrange for the delivery of the products or services.
Pay for the purchases with the preferred (electronic) payment method.
Find out more …
Times are rapidly changing if you are planning to run a business or running an established business. When you add the reach that social media platforms can now deliver, your business has a far greater net to throw out and hopefully catch more customers
As always, for any further assistance in structuring, running or growing your business, the team at Peter Mansour & Co – Certified Practicing accountants are ready to assist